It was Labor costings day – and the party took a gamble with a pledge to deepen the deficit in order to invest in productive measures such as childcare. Scott Morrison demonstrated his bulldozer persona at a press conference, while one of his ministers blamed both sides for Wednesday's tackle of a child playing football. And the government seized on new data showing unemployment had dropped to 3.9%, the lowest in decades.
Two sleeps to go: here's how Thursday unfolded.
Postcard from the Albanese campaign
By Josh Butler
Labor promised a "final sprint" of marginal seats until election day, but it started with a stumble after the opposition initially planned to send Anthony Albanese to campaign in Brisbane while his travelling press pack was sent to Canberra. The decision was met with fury on the campaign bus, with journalists upset at being split up from the prospective PM less than 48 hours from polls opening.
The decision was quickly reversed after reporters threatened to boycott Albanese's morning press events, with some media types claiming it was an unprecedented plan. The bus went to Brisbane to see him hit marginal seats.
A mutiny averted, Albanese held another visit to a childcare centre in the marginal Sydney seat of Bennelong, joining kids as they painted. He asked a young girl what he should paint – she thought for a moment, replying "a big, big, big bear".
Albanese responded "I'm going to draw a bunny rabbit", whipping out a quick depiction (if hardly an impressionistic masterpiece) of his footy team's mascot.
A second pre-poll visit in Dickson – Peter Dutton country – saw Albanese reunited with several Labor candidates in Brisbane's north to take selfies and rev up volunteers. He then held a quick presser in a nearby park to comment on Labor's costings, which were announced in Canberra while he was on the road.
Albanese said his extra $7.4bn in spending wouldn't be inflationary because the money – for reforms like childcare – "will produce a return that produces economic activity".
He denied his campaign was "worried", spruiking his visit to numerous Coalition-held marginal seats in attempts to win new MPs.
"I'll see you in other non-held seats tomorrow across three states," Albanese said.
Postcard from the Morrison campaign
By Paul Karp
Scott Morrison started the day at a tennis club in the tiny town of Whitemore in the Labor-held seat of Lyons in Tasmania.
Morrison had a hit of tennis with the Liberal candidate, Susie Bower, and a few children – another non-contact sport that this time, fortunately for all, involved no contact.
Courtside and in numerous radio spots, Morrison said he'd spoken to Luca Fauvette, the young football star he had bowled over in Devonport on Wednesday, and confirmed that he was OK.
"He came off better than I did," Morrison said, eager to stress he landed on his shoulder (not Luca).
The big picture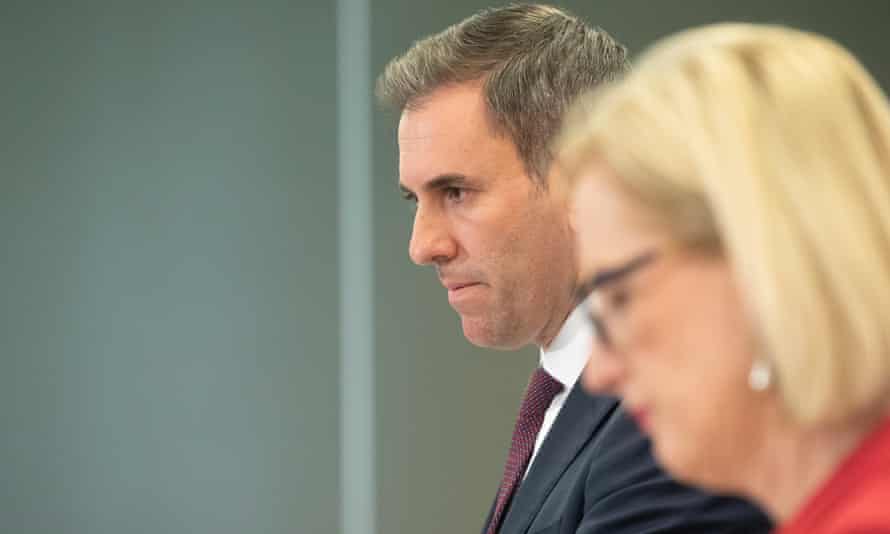 Watch: Factcheck on wages claims
Listen: Full Story's campaign catchup
Labor has released its policy costings, revealing a $7.4bn increase in the deficit over four years if elected. Political editor Katharine Murphy joins Jane Lee to discuss the political risks and consequences involved.