The Aboriginal flag — which has been flown on Sydney Harbour Bridge as part of NAIDOC Week celebrations — will permanently replace the New South Wales flag.
Key points:
The NSW government decided against spending $25 million on installing a new flagpole 
That money will now be allocated towards Indigenous initiatives
A NSW flag will be erected as part of the government's Macquarie Street East precinct redevelopment
Last month, the government announced plans to spend $25 million on installing a new, third flagpole and refurbishing the existing two poles.
However, public backlash about the cost of the project has prompted NSW Premier Dominic Perrottet to reconsider and, instead, make the temporary NAIDOC flag arrangement a permanent one.
Indigenous leaders labelled the debate over the flagpole project "a joke" and said it was being used to divide people.
Metropolitan Local Aboriginal Land Council chief executive Nathan Moran welcomed the decision and said it had been 20 years of campaigning to successive governments to get this result.
"They know how to make an argument in an empty house, creating such a long, protracted battle over a flag," he said. "I'm glad it's resolved."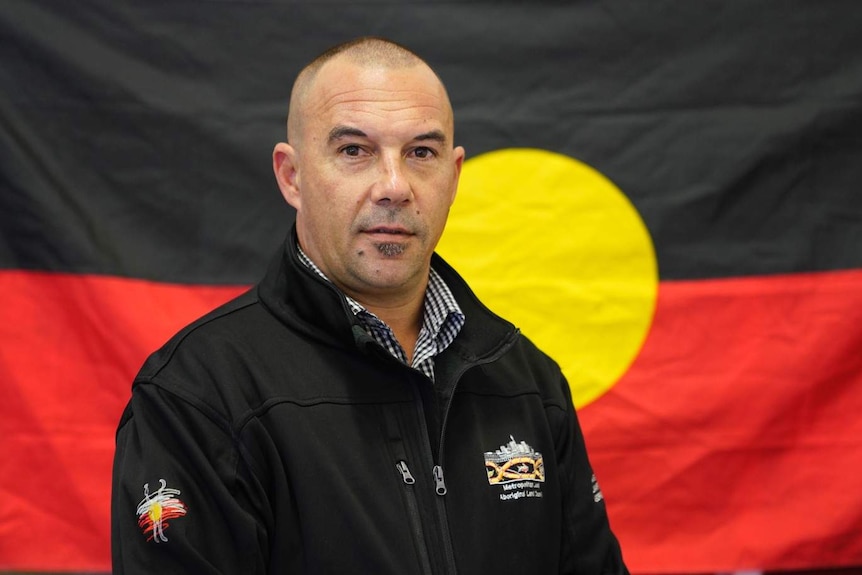 Mr Moran said replacing the NSW flag was a common-sense solution.
"We had been advised, back in 2014 with Mike Baird, that there was an issue around putting up a new pole," he said. 
"We always wondered whether it could be a case of replacing either the Australian or the New South Wales flag with the Blackfella flag."
A spokesman for Mr Perrottet's office said the government would erect a NSW flag as part of its Macquarie Street East precinct redevelopment.
"From today, one of Australia's most recognisable landmarks will celebrate our Indigenous people and provide an everyday reminder of our nation's rich history," the spokesman said.
"Our nation's story is rich and enduring, and flying the Aboriginal flag permanently above the Sydney Harbour Bridge is a celebration and acknowledgement of that."
Minister for Aboriginal Affairs Ben Franklin said the $25 million for a permanent third flagpole had already been included in the budget, and will instead be allocated towards Indigenous initiatives.
"This builds on the NSW government's commitment to improve outcomes for Aboriginal people across NSW, following a $716 million investment in this year's budget to prioritise Closing the Gap initiatives," Mr Franklin said.
Posted , updated