It's been three years to the day since Prime Minister Scott Morrison promised to introduce a federal integrity commission and the government is still yet to deliver one.
Independent MP Helen Haines, who has introduced a bill for an integrity commission to parliament, said the Morrison government's inaction on this issue shows they have no real commitment to it.
"In the past three years, my Bill for an Australian Federal Integrity Commission has made significantly more progress than the government's proposal, and I have worked to ensure it has support across the political spectrum," Dr Haines said. "That's what you do when you really believe in something – you do the work."
On December 13, 2018, Morrison and then-Attorney General Christian Porter promised a "robust, resourced, real system that will protect the integrity of the Commonwealth and public administration".
To date, there has been no bill for an integrity commission tabled in parliament by the government, only an 'exposure draft' that has been broadly criticised by legal experts.
"All we have seen from the government is an exposure draft that has been roundly criticised, followed by months of consultation that led to no changes," Haines said.
"In recent weeks Mr Morrison has showed his true colours on an integrity commission – we know he truly doesn't believe politicians should be held to account for their actions.
"I know Australians are fed up with the state of federal politics, with seemingly never-ending scandals and rorts, followed by excuses and cover ups. That is why I am committed to working for a federal integrity commission, because we all deserve better from politicians.
"I won't stop working until there is a real federal watchdog, with teeth, holding politicians to account."
Shadow Attorney-General Mark Dreyfus said it was a broken election promise.
"This is a government that lives in fear of accountability and what a powerful, independent, and transparent anti-corruption commission would reveal," Dreyfus said in a statement on Monday.
"All we've seen is scandal after scandal go unchecked, endless excuses and a weak, pathetic, desultory 'exposure draft' which was so bad, the Centre for Public Integrity said that if it ever became law it would be 'the weakest watchdog in the country'."
A fortnight ago, Liberal MP Bridget Archer crossed the floor in the House of Representatives, voting against the Morrison government in favour of bringing on debate on Haines' integrity commission bill.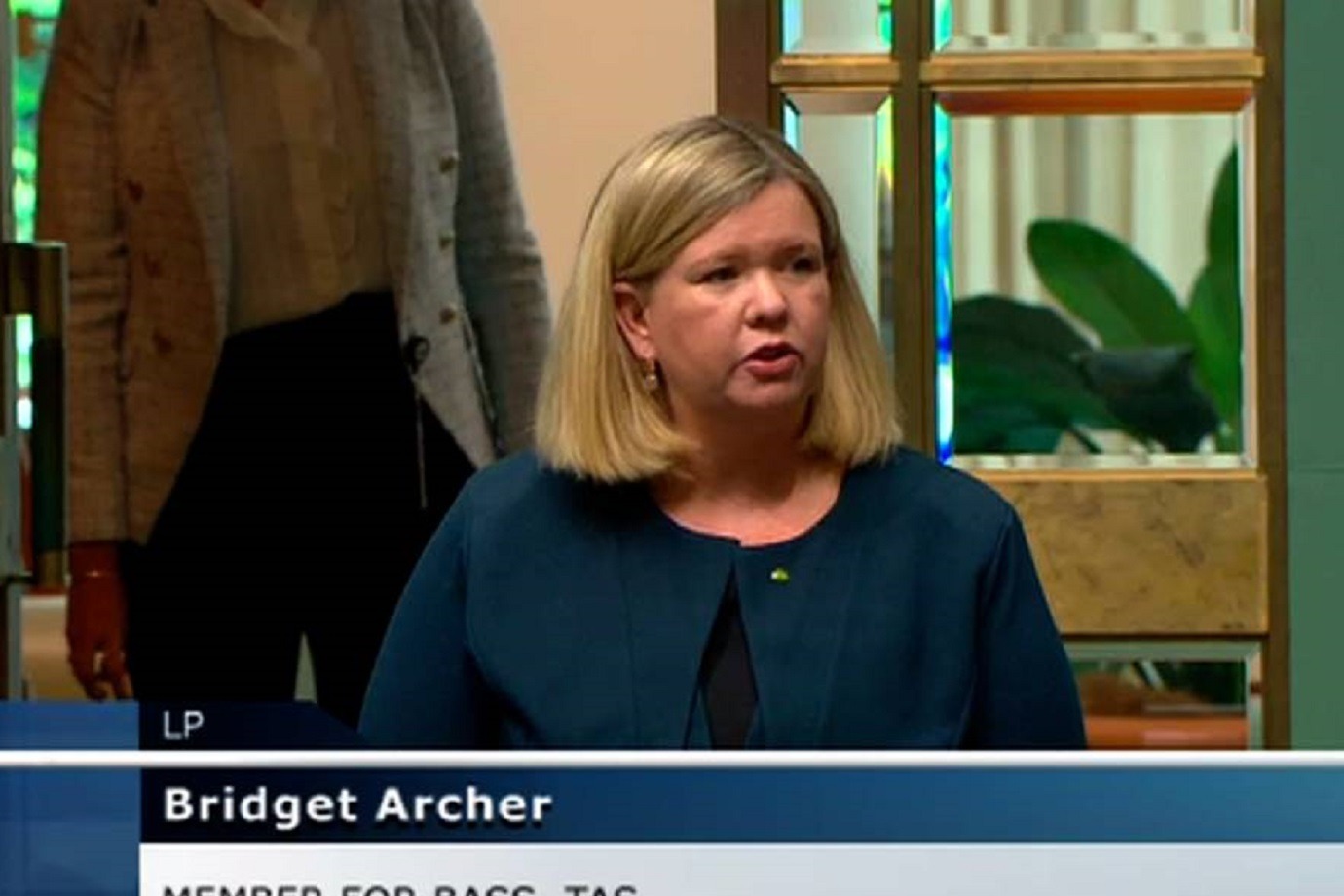 Archer, who represents a marginal electorate in Tasmania, seconded Haines motion, and was the only government MP to back debate on the integrity proposal.
On the last sitting day of parliament for 2021, retiring Liberal MP John Alexander spoke about the need for collaboration on a federal integrity commission.
"The one thing the people of Australia want is integrity and our stocks are not high in that at this time," he said.